It's time to unlock your potential and shift your clinical results into high gear.
Ready for more confidence & fulfillment with better results?
If you're ready to:
Let go of the self-doubt
Escape the constant feeling of overwhelm
Get more from your assessments
Stop defaulting to cookie-cutter treatments 
Overcome the gnawing feeling of inadequacy you feel.
Become a creative, curious & confident clinician
Then you're in the right place.
Through years of coaching and mentoring physiotherapists, I have realized that so many of us fail to unlock our true potential. 
So I developed a coaching program designed specifically for physiotherapists like you, looking for something more. To help you get into a consistent flow state where you love the work you do every day.
The Confident Clinician Coaching Program
This 6-week program is designed to transform you into a clinician who operates on a new plane of clinical awareness, insight and impact.  This coaching program moves past information acquisition and is focused 100% on clinician transformation.
With this program you'll learn to:
And here's the cool part...👇
You can accelerate your outcomes and achieve everything I've shared with the skills and knowledge you already have. 
There's
only 3 things you need
to take your clinical skills to the next level:
That's all! My program is perfect for all orthpaedic-focused physiotherapists, whether you've been practicing for 6 months or 6 years.
Ready to transform your practice?
My unique path of clinical discovery.
As a physiotherapist with over thirteen years of clinical experience, I've travelled a unique path of self-discovery and clinical experience that has brought me to a place of deep clinical fulfillment and raving client results.
When I entered the workforce as a passionate and eager physiotherapist, I felt the unnerving pressure to pursue manual therapy training. Maybe you've felt that pressure too. But life had a way of leading me down a different path. 
After finishing physio school I was dealing with a chronic wrist injury and a re-aggravation of long-standing sciatica. Not the perfect conditions to jump into doing manual therapy. Instead, I needed to find a way to treat my patients that didn't put added strain on my hands and back. Based on a recommendation for a preceptor, I decided to focus my post-grad training in movement systems training. For the past 13 years, I have focused on honing these skills and creating a personal assessment system that makes it much easier to uncover someone's pain drivers without complicated and different-to-recreate manual techniques. 
I expanded my approach by incorporating medical acupuncture and GunnIMS dry needling to bring more rapid change to the nervous system. My desire has been to approach treatment in a holistic way. I even studied sleep health and wrote a book on the topic for physical therapists, which rounded out my ability to treat the whole person, even if they first came to me for back or shoulder pain.
But beyond this, I have had to overcome my own experiences of anxiety, imposter syndrome and burnout. I recognized many years ago,  that the key to better results and a fulfilling career required me to live in a consistent place of curiosity, creativity and collaboration. I want to share my unique system with you to provide the same feelings of fulfillment and satisfaction for helping your patients live their best lives.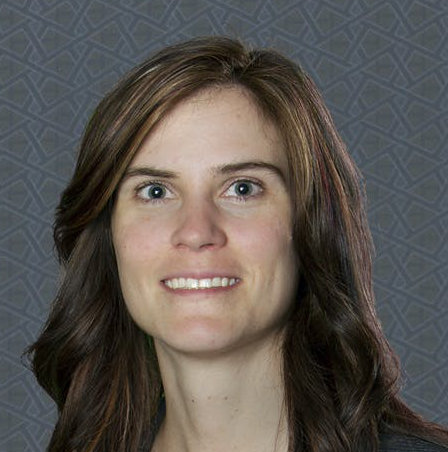 Hear what Meagan, practicing for six years, had to say about Andrew's coaching...
In the past, I was much more pathoanatomically focused and really honed in on the site of injury. I would just dive into exercise and carry on from there. But I started getting mentally stuck with a lot of patients. 
Since getting mentoring with Andrew though, I've started looking at things with a broader lens and taking the patient more as a whole.
The thing that really struck me about Andrew's approach is that it isn't rocket science. But his holistic approach and in-depth appreciation for the whole kinetic chain has freed me to move beyond the site of pain.
I found my patients are more on board. They understand more about what I'm doing. They're more open to me trying new things instead of expecting me to fix them. No more, "Where's my hot pack? Where's my ultrasound? Where's my manual hands-on stuff?" 
My patients are more actively invested now, which is really fun!
Build the 3C's Necessary to Fuel Your Flow State
Stop feeling panicked, frustrated and discouraged with your evaluations. Re-ignite your Curiosity, tune into your unique Creativity and Collaborate with your patients in deeper ways.
Get Unstuck With Tricky Cases & Connect the Dots with Ease
Leave behind cookie-cutter treatments and connect-the-dots to deliver treatment that you know will improve your patient condition. Whether you have been practicing physiotherapy for 6 months or 6 years, you will experience renewed confidence and enjoyment in your work.
Treat the Whole Person with Confidence
Wow your patients by moving beyond the site of pain to look at the whole body. You'll gain the understanding and practice to feel comfortable integrating a whole-body approach to your assessments. Patients who have struggled with persistent pain for years will experience new hope and testable improvements! 
Boost Efficiency & Deliver More Value
Focus on the things that matter and avoid confusion, overwhelm, and panic. With the frameworks and decision support tools found within the program, you can focus on bringing your creativity and curiosity to each & every session and deliver amazing results with every patient.
Past participants improved their clinical confidence by
36%!
Movement systems are a critical underlying factor for presenting conditions. Understanding, assessing, and treating movement systems is a powerful lever to resolving pain and regaining function. Integrated movements with function are the ultimate test for physical resiliency, and the way you should approach your patients.
A scientific mindset to every assessment
By adapting to a scientific mindset, you will be able to test interventions and identify patterns for improvements within a session. I teach physiotherapists to approach every patient's diagnosis as a hypothesis that needs testing and confirmation. This ensures that you progress toward the right treatment plan for every patient, every time.  
A neuro exam for more than ruling out red flags
Neuro exams should guide clinical reasoning and decision-making, yet so many physiotherapists speed through it to get to the meat of their assessment. To better understand complex patients and treat them accordingly, a neuro exam should be integrated more deeply into the evaluation of movement & function. Remember, a healthy nervous system equals a happy muscle & movement system.
Avoid the magic hands techniques that are hard to replicate
While manual therapy techniques are helpful, they aren't what create lasting change in patients. To be honest, I think nuanced manual therapy methods can create a lot of therapist anxiety and feelings of inadequacy. My approach involves engaging the patient in a collaborative active approach as the key to superior long-lasting clinical outcomes.
Here's How You'll Change Your Clinical Practice
Read What Other Physiotherapists Are Saying
I am much more confident in my ability to create meaningful change for my patients, even when I feel like I don't have all the answers. Definitely recommended for clinicians who want to overcome clinic stress and burnout!
As an entry-level clinician, I found it extremely valuable to develop more confidence in my assessments. I feel much more comfortable in my diagnosis and how I communicate to my clients…my practice has changed for the better. I am now able to provide more value for my clients and I am excited to continue putting what I learned into practice."
I very much appreciate using my clinical brain again and integrating previous knowledge with new information. The best part for me, is that now, when I think about physio topics, I feel interested, curious, and happy to share my knowledge! Such a positive shift!
The key that has helped me be more successful with my clients has been to further develop an objective exam system. It is a relief to be so much more efficient as I gather the pieces of my client's "puzzle." Definitely worth doing!
One of the things I really liked about the program structure were the hot seat cases. They were a great place to discuss things amongst other physios without feeling like an idiot. And it has felt great to start looking beyond the site of pain, and becoming more aware of other important factors!
It has been very freeing to become less worried about appearing confident to my clients. I am now more comfortable being curious with my assessments, without always feeling pressured to find the right answer or a diagnosis.
PLUS OVER $1100 IN PROGRAM BONUSES!

5 CLINICAL REASONING BONUSES:

CI360 Connect the Dots Worksheets

CI360 Doodling to Better Clinical Reasoning Training

Upper Body Movement Pattern Cheat Sheets

Lower Body Movement Pattern Cheat Sheets

3 EXERCISE PATHWAY BONUSES:

Upper Body Exercise Pathways

Hip & Low Back Exercise Pathways

ThoracoPelvic Canister Exercise Pathway

4 PROGRAM MOTIVATION & MINDSET BONUSES:

1 Minute Motivation Boosters

Clinical Reset Meditation

Daily Action Learning System
CDN DOLLARS. GST NOT INCLUDED.
PREMIUM
Live Group Program + Personalized Support
ALL 12 BONUSES IN THE BASIC PACKAGE

🔥PLUS THIS PERSONALIZED SUPPORT🔥

2 x Private Case Walkthroughs

1-on-1 Support for 6 Weeks
CDN DOLLARS. GST NOT INCLUDED.
Hear about the biggest wins for past students
100 Day Clinical Practice Change Guarantee
This program will change your clinical practice… guaranteed!
If you don't feel that your clinical practice has improved because of how you approach your patient assessments and treatments, then you get your money back. I'm so positive that you'll feel more confident as a clinician and you'll see better results with your patients that I am offering a full refund for 60 days after the 6-week program ends. That's over a 100 days to put the CI360 Framework into practice and see the results of the program!
I am confident you won't need a refund, but just in case, there are only two requirements to qualify for the guarantee. First, you must participate in the first three weekly coaching sessions. Second, you must share feedback with me on why you decided it wasn't right for you.
That's all!
Accelerate Your Growth With These 12 Bonuses
Connect the dots in your assessments faster and with greater ease.
This group of bonuses valued at $355!
Have clarity on easy-to-use corrective exercises and progressions for all the key areas addressed in the program.
These Bonuses are valued at $417
Stay motivated and take action throughout the program with these unique bonuses.
This group of bonuses valued at $356
Here's How My Program Is Structured
Learn the 4 factors that impact peak clinical performance
How to overcome the #1 issue that will impact your ability to move beyond treating site of pain
How to improve your emotional state for optimal learning and growth
Understand how to organize your clinical assessment data for easier and faster clinical reasoning
Learn how to utilize a hypothesis-driven approach for shoulder & neck-related dysfunction
Understand how to integrate neuro signs, movement patterns, and muscle length-tension to uncover the driver of shoulder and neck pain
Dive into understanding the role of the scapulae in shoulder and neck pain
Breakout rooms to work through assessment steps and treatment planning
Understand how to prioritize shoulder assessment data for more streamlined treatment planning 
Walk through treatment strategies for 3 common shoulder & scapulae movement dysfunctions
Group hot seats to work through real-world case examples 
Understand the 3 critical roles of the psoas in spine and hip health
Uncover the simple assessment strategies to understand the role of the diaphragm and psoas in low back and hip pain
Learn fast-acting exercises that will leave your patients speechless
Understand key movement tests to determine key drivers for hip and low back dysfunction
Choosing test-retest strategies for determining treatment pathways for the hip and low back
Learn why to move beyond the site of low back pain to understand other drivers impacting recovery and function
Learn the 4 considerations for a test-retest path
Determine in-session testing strategies for low back and hip pain presentations
Group hot seats to work through real-world case examples
Answers to Common Questions
Ready to transform your practice?