I know what you're going through.
That sinking feeling of wondering whether you've made a terrible mistake. That question of whether this profession was even the right decision in the first place.
The constant stress. The frustration with not getting enough results for your patients. The self-doubting and the pressures: the pressures from your boss; the unspoken pressure from your patients. And last, but not least the pressure you put on yourself.
It's funny because I think we all started with such passion for helping people, such curiosity of human movement and the amazing potential to connect the dots for people to move and function better.
And after finishing school, we thought we were finally free, but then the heat really came on. The safety of student placements, classmates, etc was no longer there to support us.
We default to thinking we don't have enough information, enough skills, enough tools in our toolbox. Thinking that another course will make the difference and unlock your ability to bring value, skill and ultimately more enjoyment in your work.
There's something I want to tell you.
We've been fed the lie that becoming a skilled, in-the-flow clinician is about taking more and more courses. Or that it's about following the outspoken guru who promises to take away that constant feeling of inadequacy you feel every. single. day. But the truth is these things won't help you become the curious, creative, and collaborative therapist you've always dreamed of being.
Everything you need to be the amazing clinician you've always dreamed of being is already right within you. Your ability to deliver amazing value to your caseload, bring deep healing to your patients and love your work on a daily basis is already here for the taking. You just need to learn to access it.
A shift is required.
We need to shift attention away from acquiring new information and focus on nurturing a mindset that supports conceptual connections and integrated insights.
To avoid defaulting to cookie cutter treatments, you need to avoid the temptation of gathering more assessment data points. Rather it's about shifting into a place where you can see new connections and patterns that allow you to connect the dots and understand the real drivers of pain and dysfunction.
It's about showing you how to achieve your peak performance as a practicing clinician.
A unique clinical path of discovery.
As a physiotherapist with over twelve years of clinical experience, I've travelled a unique path of self-discovery and clinical experiences that has brought me to a place of deep clinical fulfillment and raving client results.
I've gone through the valleys of doubt, the whirlwinds of overwhelm and the desert of desolation to come to a place of flow in my patient interactions and assessments.
To be honest I never thought my clinical reasoning was anything out of the ordinary, but clinicians and patients alike have strongly disagreed. They've been amazed at my ability to see the whole person and link the path between pain sites and pain drivers to get rapid relief even for the most chronic of conditions.
Here's what a recent patient shared about her treatment experience...
For 4 years, I was on a frustrating search for a professional who could help me make sense of my compounding injuries.
Hip pain had become ankle pain which then became crippling lower back pain. Over time, I could do less and less of what I love to do—Move! I was ready to accept that I was going to live with chronic pain.
When I made an appointment with Andrew, I knew from the start this would be a different physiotherapy experience because of the questions he asked. His investigative approach, including an initial phone interview, his 360-degree assessment, and his one-on-one therapy sessions, meant that my recovery from years of discomfort began after only one week of treatment.
Andrew's big-picture, whole body approach, led him to find the root cause of my issues--He connected the dots, put together the story, and I finally feel confident in my path to recovery. Thank you, Andrew!
Just like me, you have your own unique life experiences, personality, training and passions.
And it's important that you honour the core of who you are in your quest to achieve clinical flow and fulfilment in your physiotherapy career.
Ready to let go of what's holding you back?
If you're ready to:
Let go of the self-doubt
Get away from the constant feeling of overwhelm
Get the most from your assessments
Stop defaulting to cookie cutter treatments 
Overcome the gnawing feeling of inadequacy you feel.
Become a creative, curious & confident clinician
Then you're in the right place.
I have come to realize through my past coaching and mentoring with physiotherapists that there's a real need in our physiotherapy community. 
With over 12 years of clinical experience, I'm excited to tangibly help clinicians reach their peak performance. 
I've put together a coaching program to specifically help you move into a flow state with your clinical practice so you can be confident and love your work day in and day out.
The Confident Clinician Coaching Program
This 8 week program is designed to transform you into a clinician who operates on a new plane of clinical awareness, insight and impact. This coaching program moves past information acquisition and is focused 100% on clinician transformation.
In this program you'll learn:
Here's what you can expect in our approach to helping you achieve peak clinical performance. 
We believe that understanding, assessing and treating movement systems is a powerful lever to resolving pain and regaining function. Integrated movements with function is the ultimate test for physical resiliency. 
A scientific mindset to every assessment
We believe that our diagnoses should be treated as hypotheses that need testing and confirmation. By integrating an 'experiment' first approach, pre-testing and post-testing interventions within session can rapidly identify potent levers for patient change.  
A neuro exam is more than ruling out red flags
We believe that a neuro exam needs to be integrated more deeply into the evaluation of movement & function. Healthy nervous system equals a happy muscle & movement system.
More than lip service to the biopsychosocial model
We believe that health domains like sleep, resiliency, activity & loading, and pain beliefs are powerful influencers to recovery. The key to long lasting recovery lies outside the biomedical model.
Avoid the magic hands techniques that are hard replicate
We believe nuanced manual therapy techniques aren't what create lasting change in patients. To be honest we believe it's what creates alot of therapist anxiety and sense of inadequacy. Therapy needs to address the whole person. Engaging the patient in a collaborative active approach is the key to superior long-lasting clinical outcomes.
Want to hear Andrew & Alec talk about a patient case?
Walk through one of Andrew's recent cases and how he approached evaluating bilateral elbow pain and how his evaluation didn't stop at the neck.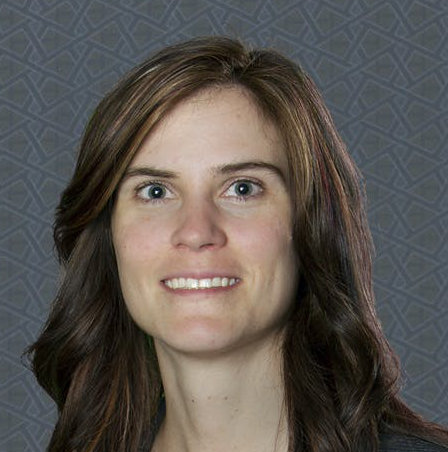 Hear what Meagan had to say about Andrew's coaching...
In the past, I was much more pathoanatomically focused and really honed in on the site of injury. I would just dive into exercise and carry on from there. But I started getting mentally stuck with a lot of patients. 
Since getting mentoring with Andrew though, I've started looking at things with a broader lens and taking the patient more as a whole.
The thing that really struck me about Andrew's approach is that it isn't rocket science. But his holistic approach and in-depth appreciation for the whole kinetic chain has freed me to move beyond the site of pain.
The 360º Evaluation Framework allows me the wiggle room I need when broadening my scope of practice with the patient to really dive into other areas that are contributing to their pain without them thinking I'm crazy.
I found my patients are more on board. They understand more about what I'm doing. They're more open to me trying new things instead of expecting me to fix them. No more, "Where's my hot pack? Where's my ultrasound? Where's my manual hands-on stuff?" 
My patients are more actively invested now, which is really fun!
Over $3,000 of value for an amazing launch price of only $497!
Ready to transform your practice?
Participants Can Expect To...
Build the 3C's Necessary to Fuel Your Flow State
Stop feeling panicked, frustrated and discouraged with your evaluations. Re-ignite the Curiosity, tune into your unique Creativity and Collaborate with your patients in deeper ways.
Get Unstuck With Tricky Cases & Connect the Dots with Ease
Leave behind cookie-cutter treatments and connect-the-dots to deliver treatment that you know will improve your patient condition.
Get Confident Treating the Whole Person
We give you the knowledge & framework to understand key health domains such as sleep, pain beliefs, resiliency and loading patterns along with the decision tools to deliver 360 degree care.
Become More Efficient & Deliver More Value
Focus on the things that matter and avoid confusion, overwhelm and panic. By having the frameworks and decision support tools, you can focus on bringing your creativity and curiosity to each & every session and deliver amazing results every time. 
Do you have any questions?
Do you have a question about the program? We'd love to answer your questions! 
Ask your question by video, audio or text and we'll make sure to get back to you ASAP. 
Hear Meagan share about how her practice has changed:
Meagan is a physiotherapist practicing for 6 years 
BONUS: Reflective Listening & Better Questions Guide
Get this handy blueprint to bring out the best of your active listening skills more consistently
(Value of $29)
BONUS: Clinical Core Values Identification Worksheet
Identify your clinical core purpose and so you can build enhanced alignment and passion
(Value of $19)
Your Bridge to Better Clinical Flow
The Clinical Insights 360 Web App is an amazing tool to help you avoid assessment bias and pinpoint both movement, strength and other biopsychosocial drivers for your patients' dysfunction. 
This tool is much more than an outcome measure. It brings unique insights that engages your patients and allows your assessments to be more efficient while engaging your patients like never before! 
Your Access is Included in the Program
By joining the program, you get access to this program for the duration of the program. As well, as a lifetime discount once the program is complete!
Therapist Feedback on the CI360 Scorecard App
Using the Scorecard with my patients leads me to the root causes of my patients' complaints with much less effort and time. And by helping me more clearly see the contributing factors early on, I have more time and mental energy to address them effectively.
Better outcomes, happier patients, happier therapist!
Ready to transform your practice?
Coaching Sessions Via Video Conferencing
Our sessions are delivered virtually so you can access from anywhere. Limited duration recordings will be available for participants who can't attend the session live. 
Get Peer Support in Our Private Online Community
Our private online community gives you ample opportunity to connect with other participants as well as with Andrew & Alec in-between coaching sessions. 
Weekly Podcasts Delivered to Your Inbox
Learn strategies and glean insights on how to develop improved your clinical flow state through exclusive podcast episodes delivered weekly to program participants. 
Get Personalized Check-ins During the Program
Stay on track with personal check-ins from the coaching team to help keep you motivated and on-track during your program. 
Get A New Transformation Challenge to Your Inbox
Build important clinical flow skills through four challenges delivered every two weeks of the program. 
The coaching program will begin with our first coaching session on July 6 (Monday).
Each of the coaching sessions will take place at 6 pm MST each Monday evening for 8 weeks. In the event that you can't make a session, a limited duration replay will be made available for your viewing.
The additional live sessions are yet to be determined.
This program is currently in a beta phase which means you're going to get a lot of personal attention at an amazing price! 
In fact, Alec & I won't be offering the program at this price again. 
There's a limit of 30 participants for this coaching program so don't delay in reserving your spot for this program. The registration deadline is Sunday, June 28st at midnight.
Confident Clinican Coaching Program
$1497 $497
I'm so confident that you'll love the coaching program that if you don't feel it's the right fit for you within the first 14 days of the program, you'll get a full refund. 
There are two requirements to qualify for this guarantee. First, you will need to participate in the first two weekly coaching sessions. And second, we ask that you share your feedback on what was missing in the program. That's it! 
Frequently Asked Questions
About the Program Coaches
Andrew is a practicing physiotherapist from Canada with 12 years of experience in both acute care and private orthopedic practice. He has a prior degree in business administration with experience in marketing and branding.
He is the founder of ignitephysio, an online community of practice for physiotherapists in Canada with over 3,000 members. He cohosts the ignitephysio podcast with Maxi Miciak, a physiotherapist with a PhD in investigating the therapeutic relationship. This popular podcast covers topics relating to therapist growth, therapeutic relationships and professional practice issues. 
Andrew has a special interest in sleep health and the relationship between sleep and pain.  He has written a handbook on sleep health for rehab therapists which is available on Amazon. 
Alec is a Canadian physiotherapist who has been practicing in rural locations since 2012. He quickly developed clinical experience working in multiple settings in both the public and private sector, including sole clinic ownership. Alec thrives from the challenges unique to rural practice including seeing a broad range of conditions.
Given the diverse skillset needed in a rural setting, he has enjoyed developing skills around treating chronic pain and management of complex patients.
Alec's passion for improving the patients experience and the effectiveness of healthcare has led him to speaking for different groups including the Society of Rural Physicians of Canada.
Ready to transform your practice?